COMMUNITY COSPLAY CELEBRATION: INTERVIEW WITH PSYCOROMI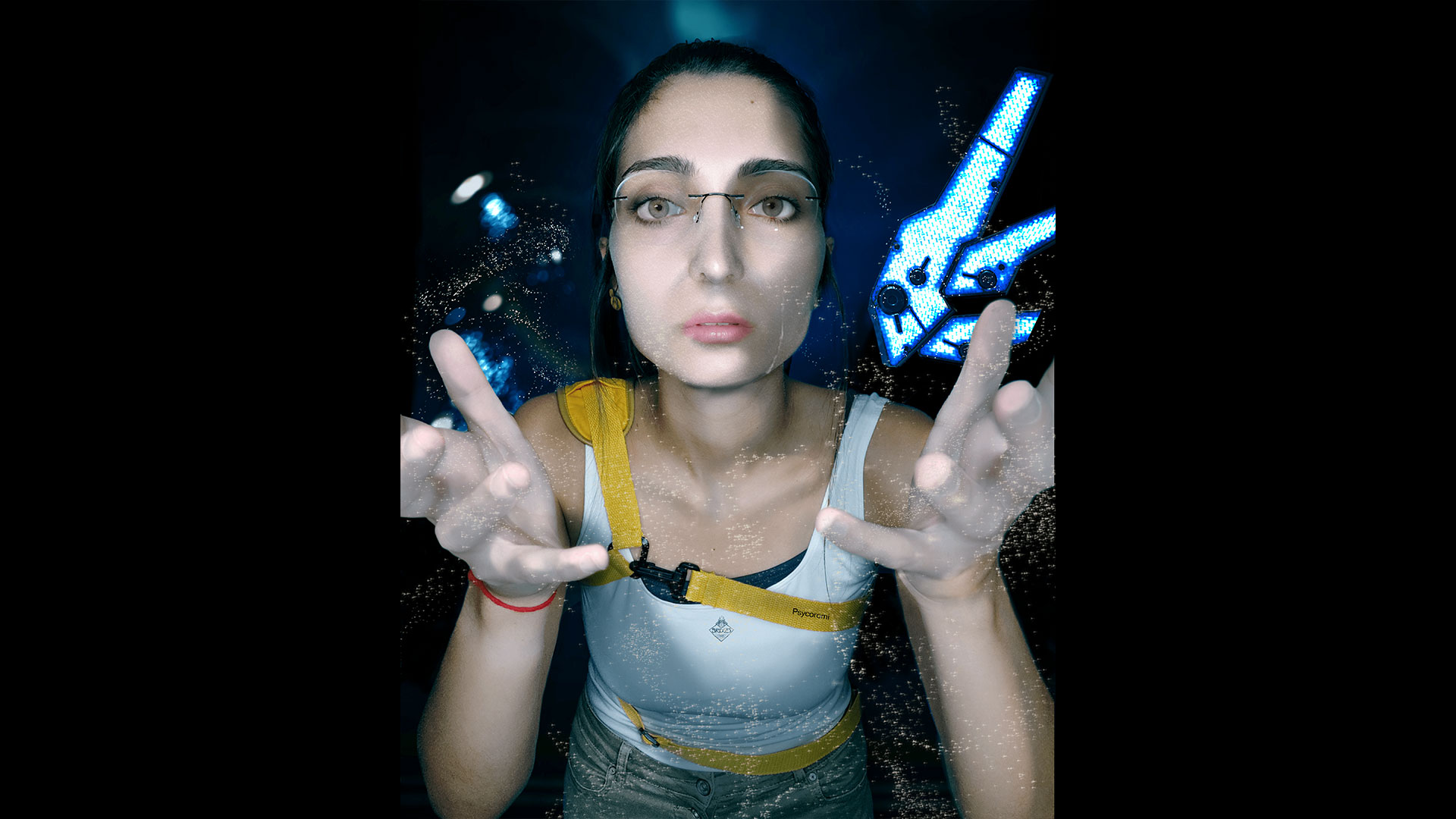 In today's DEATH STRANDING cosplay celebration blog, the fabulous Psycoromi kindly took some time out to answer a bunch of our questions. Psycoromi caught our attention over on Instagram with her amazing Mama shots! We hope you enjoy our conversation with Romina Sciacca.
Hi – Please can you introduce yourself?
Hi everyone, I'm Romina Sciacca, aka Psycoromi and I'm from Italy. Since I was a child I have had a passion for video games and I loved playing "Metal Gear Solid", "Soul Reaver" and "Tomb Rider". My nickname, in fact, comes from the MGS boss Psycho Mantis, with a bit of Italian style. A few years later I started to discover the world of anime, manga and obviously cosplay, which has become my second job. I really enjoy becoming my favorite characters during cons and I love social media platforms such as Instagram and Twitch, because I have met lots of new friends and people who support my work.
How long have you been cosplaying for?
I made my first cosplay in 2010, the year I attended my first Italian con. The character I chose was Mello from Death Note because it was quick and easy to create. From the following year, however, I began to gain experience building weapons and armor of video game characters. To name a few of my favorites: Yorda from Ico, Quiet from Metal Gears Solid V, Riven from League of Legends, Sylvanas from World of Warcraft and Ellie from The Last of Us.
I've watched the cosplay community grow and evolve and I've grown too! I've experimented with many construction techniques, from paper and foam, to worbla and even LEDs in gadgets.
What inspired you to cosplay as Mama from DEATH STRANDING?
The answer is simple, Kojima-san! My first game was Metal Gear Solid and I loved everything about the saga: the mechanics, the boxes, the bosses like Psycho Mantis (hence my name) and The End. I was too young at the time to cosplay women in MGS.
Now yes! And that's why I decided to honor Hideo Kojima by creating a character from DEATH STRANDING! I chose Mama because her story moved and excited me a lot. Despite her tragedy she has always been a strong and intelligent woman who transmits only positive vibes and a lot of serenity. I immediately fell in love as soon as I saw her and I said: "I want to be her!" and here's my cosplay!
Can you talk a bit about the process of putting together your DEATH STRANDING inspired cosplay?
Mama is a character with a well-defined personality, but physically she is "normal". She has no recognizable physical characteristics such as a particular hair color, scar or distinctive trait. It was therefore very easy, but also very difficult because people would have mistaken me cosplaying as "myself". So I searched for months to find the right eyewear model and refrained from dyeing or cutting my hair, to ensure I had a natural look that would mean I wouldn't need a wig. I designed and created the links from scratch and I'm working right now on her personal Odradek staff with the blue LEDs inside! At the end of November it will be ready and I can't wait to take lots of photos dressed as Mama with the baby in her arms.
Are there any other characters you'd love to cosplay as from the DEATH STRANDING world?
Absolutely yes! I LOVE Fragile's umbrella! I really want to build it and hang it on the wall just like in Sam's room! Her spiked leather suit is super sexy, but I don't think I have the physical characteristics to play her. But she will always remain my profile picture on my company email!
What advice do you have for aspiring cosplayers?
My first tip is to just do it! Anyone can be a cosplayer, so don't let yourself be stopped by criticism or by those who want to try and make fun of you because you are cosplaying.
The second tip is to experiment! Don't think "I can't" or "it's difficult" or "it's expensive" because there are so many methods and recycled materials that can be reused for any cosplay. With a bit of imagination and grandfather's old jacket, becomes Leon S. Kennedy's bulletproof vest!
——————————————————————————————
A big thank you to Psycoromi for taking the time to answer our questions. To see more of Romi's work, head over to Instagram.
If you haven't joined the DEATH STRANDING community yet, now is the time! Enjoy 40% off as part of the Steam Halloween Sale!
Steam: https://505.games/DSDCSteamHalloweenSale22
Epic: https://505.games/DSDCEpicHalloweenSale22