COMMUNITY CONNECTIONS #3YearsDSPC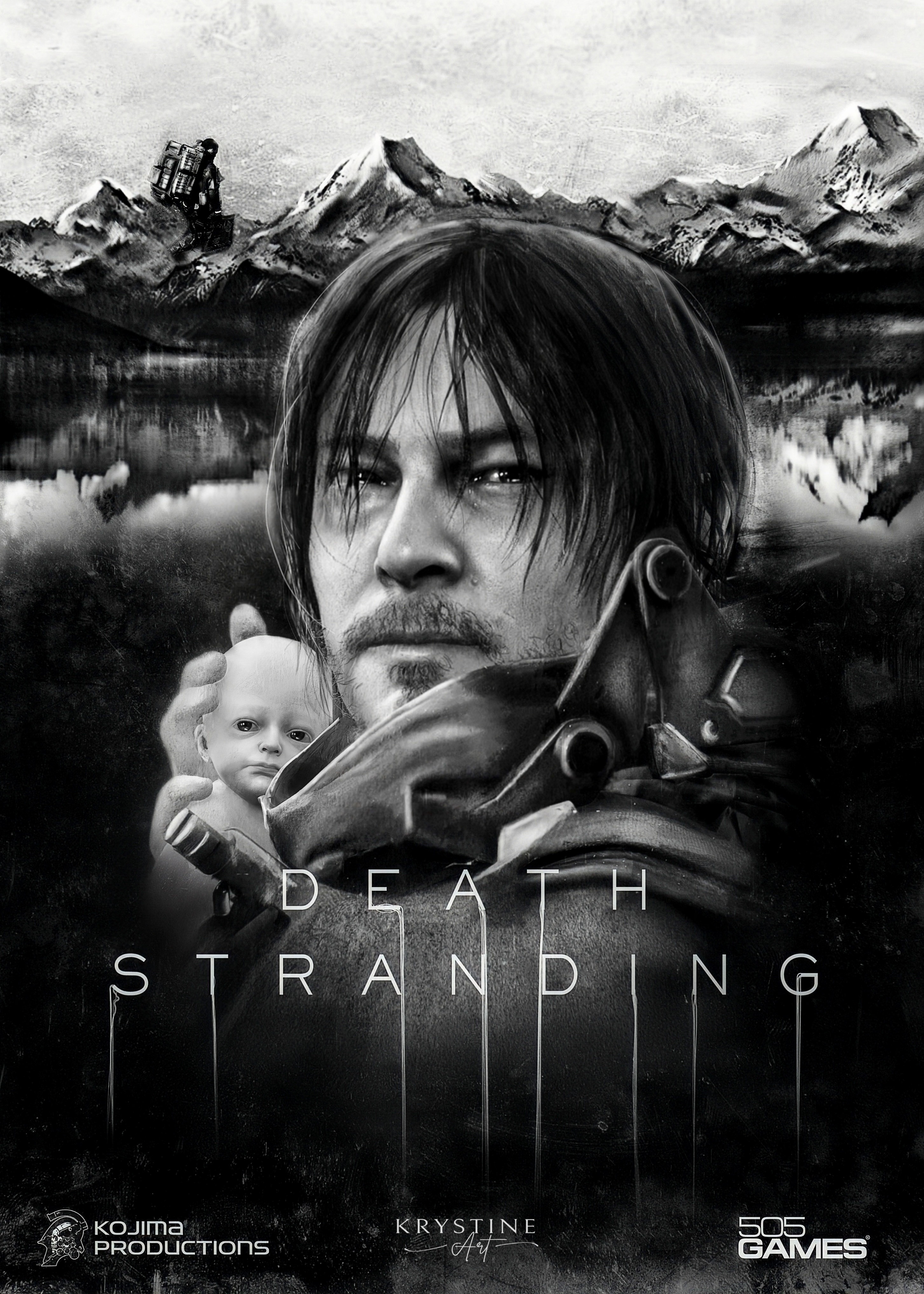 COMMUNITY CONNECTIONS #3YEARSDSPC
Today, we're celebrating 3 years since DEATH STRANDING launched onto PC. Here at 505 Games and KOJIMA PRODUCTIONS, we know the DEATH STRANDING community is special. It's a global community filled with passionate Porters with a desire to share their enthusiasm for the game and connect with one another.
Over the last few years, we've spent a lot of time on social media and as a result, got to know some incredible DEATH STRANDING fans. These positive forces have been amazing cheerleaders for us and we've loved engaging with you all on an almost daily basis.
To celebrate our anniversary, we asked several fans what it is about this community that means so much to them. The responses we got were not only heart-warming, but a wonderful reminder of why we love doing what we do.
WHAT DOES THE DEATH STRANDING COMMUNITY MEAN TO YOU?
Ray Reynolds:
What does the DEATH STRANDING community mean to me? There's an old Irish saying, "You're only as strong as the end of the rope you're holding" and I think that rings true for the DEATH STRANDING community. The virtual photographers, the artists, cosplayers, streamers, all the porters out there connecting the UCA are all strands of this rope, and when we're together we're all stronger. Even when we can't see them, the strands are still there. DEATH STRANDING DIRECTOR'S CUT is the rope that binds the community together, makes us stronger and keeps us connected.
dylsky_:
It defines what a community should be. It's nothing but pure cooperation between players, and it takes many forms. Whether it's answering a new player's question on Reddit, or building a structure in game, not because "this bridge/rope/ladder will help me" but because "this will help all of us who are struggling up this path". We need more communities like the DEATH STRANDING community.
SilentMab:
Sharing. We share our bridges, ziplines and timefall shelters, of course. But here, we also get to share tips, photos from photo mode, good laughs (from putting Sam in the worst possible situations… Sorry Sam!), pictures of our real life Porter encounters, BT hands, DEATH STRANDING-like landscapes, cosplays, art, etc… These little things make my days so much brighter, and the "loose connections" they create are such an integral part of the DEATH STRANDING experience to me.
ajla616-2:
To me, the DEATH STRANDING community is about positive affirmation. The game itself is a very difficult, solitary struggle that is remedied by being surrounded with encouragement from real people who understand your struggle and are going through the same thing. Where some communities are toxic to the point where you want to isolate yourself from them and not engage, DEATH STRANDING's community does the opposite. This wholesome mentality is a core aspect of the gameplay loop and it has permeated into its real world communities. This is part of what makes it such a unique piece of art, especially within the context of its release date.
Trooperjay:
It helped me heal from a wound that was left open since 2017. Helped me accept what happened and I could finally open up about it with others. I do have to admit, I did have to put the game down several times because of the emotions that rushed back from that day but I carried on. Can't really explain why this game had such an emotional impact on me but it did and I am in a better place for it now.
Krystine_Art:
The DEATH STRANDING community is wonderful. I've discovered people through this community who share their love for DEATH STRANDING with whom I've become friends with over time. I've also discovered other artists through this community. The passion for DEATH STRANDING along with art has brought us together to the point where we even create illustrations together for this game. The team always has the best ideas/opportunities for the community to express their love and passion for the game, like the #DSPorterSpotlight features. Thank you for making all this possible!
Lisa:
For me personally, the DEATH STRANDING community is the most positive and uplifting place to be in. If you love the game, that's all that matters. DEATH STRANDING, along with this community has given me the opportunity to meet some amazing people who love Kojima Productions as much as I do. (Some of these people have now become lifelong friends and that's amazing!) It's the best community in the world and I wouldn't change a thing about it. If you haven't played DEATH STRANDING, do it! Being part of the community and feeling like you have a place is everything.
BiggyStalone:
Co-operation! Seeing everyone help others with important structures and upgrades. Open minded-ness to hear others in the community to give their own points of view on certain aspects of the game. Always a super open dialogue!
NaVENOM:
I love the creative aspect of this community in terms of arts, screenshots, and videos, as well as the way the developer/publisher is connected to the community and supports its talents.
Ari:
The DEATH STRANDING community is one I feel very comfortable talking about. I love being able to voice my thoughts with others, without the fear of being criticized. The thing I love the most about the DEATH STRANDING community is seeing how much happiness and appreciation there is when we see Hideo Kojima engaging with our content on social media. It's awesome and very satisfying to see the creator of that game you spend hours playing notice you. Also, as portrayed in DEATH STRANDING's story, for those who are not very open with people, you can always create 'bridges' with others in this community, making you feel less alone.
wammes_:
I just love how the online aspect of DEATH STRANDING is all about helping each other out instead of competing with one another. It's so wholesome to find a sign pointing you in the right direction, or a Zipline or Shelter placed at just the right spot. You really feel like you're working together to help each other out. And it's a good feeling when you put up a structure and see others have liked it.
Petting_Zoo_Justice:
I played the game towards the tail-end of the pandemic, and it was a very surreal experience because I felt the same way playing the game as I did during quarantine / lockdown. Playing a game where I'm alone and can't see any other players but can see what they've created was a very lonely but heartwarming experience. To be able to connect with a community without interacting with them directly was a new but familiar feeling. Especially when the core elements of the game were working together to build something and to connect people together. To me DEATH STRANDING means a place where I can be alone with other people and work towards something bigger than myself while helping others along the way.
———–
These are just a few of the amazing responses we've had from our Porters. It's been a joy to read through them all. To see more, head over to Reddit.
Let's wrap up this blog by saying thank you for all you do! The support from this community never goes unnoticed and we appreciate you more than you realize.
We'd love to hear from more of you. What does the DEATH STRANDING community mean to you? Tell us on Twitter by using #3YearsDSPC or head to Reddit!
Keep on keeping on!
(Illustration credit: Krystine_Art)

This site is registered on
wpml.org
as a development site.