CELEBRATING WORLD PHOTOGRAPHY DAY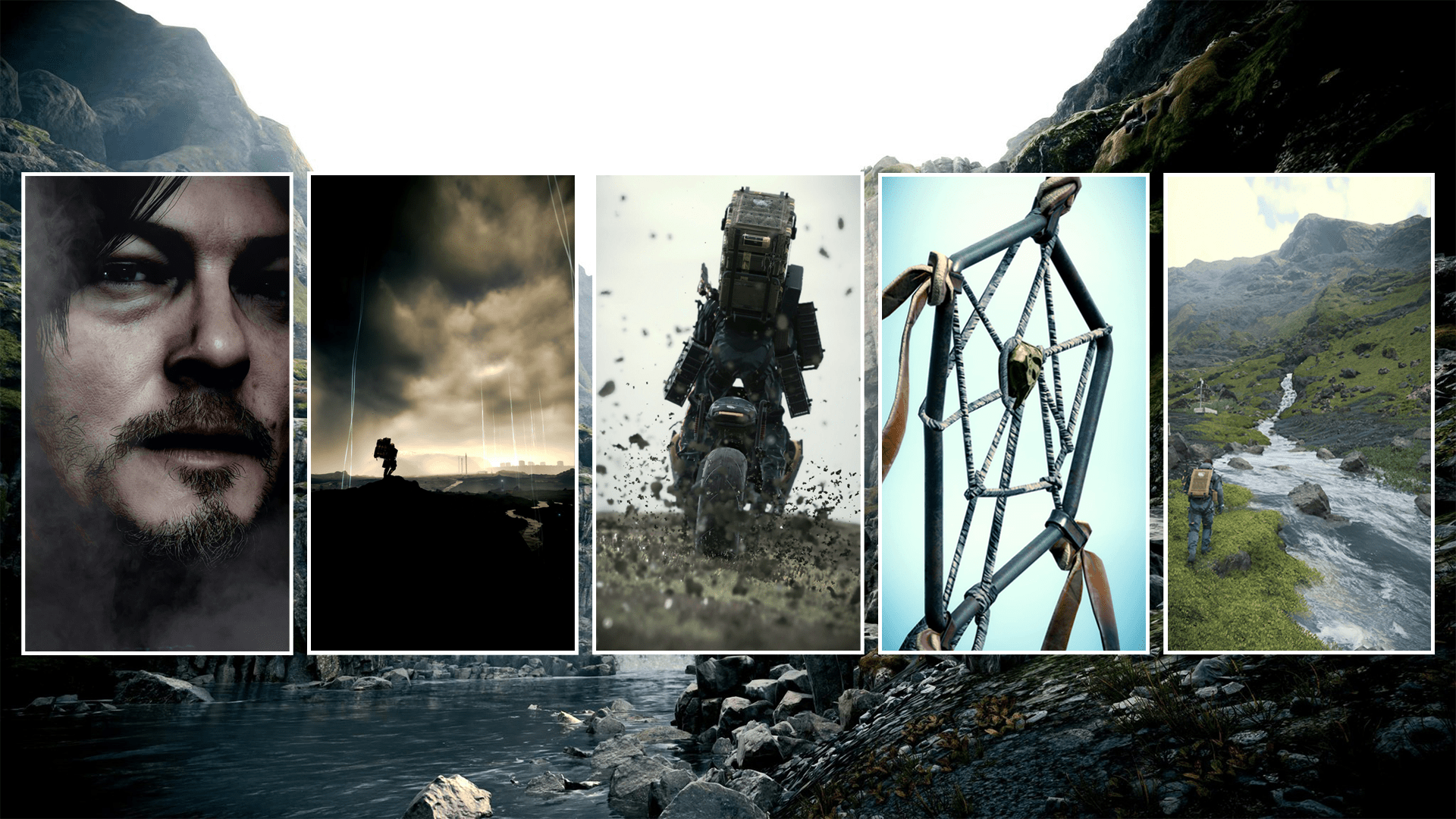 Virtual photographers, today marks World Photography Day and once again, we want to take the time to celebrate with our DEATH STRANDING Porters. Over the last couple of years, our community has continued to impress the team at KOJIMA PRODUCTIONS and 505 Games on a daily basis with their creative captures, so please, keep those coming!
To celebrate World Photography Day, this year we're inviting you all to contribute to a DEATH STRANDING digital photo album, which will be hosted on our website and on Steam. This digital photo album will feature a number of our favorite photo mode shots, with a focus on various camera scenes.
Grab any digital camera and you'll likely have access to a number of scenes on the control wheel. While in real life, the scenes available on a camera make capturing that perfect shot super easy, you're going to have to be a little more creative in-game. Some of the most common scene modes include:
LANDSCAPE MODE

PORTRAIT MODE

NIGHT MODE

SPORTS / ACTION MODE

MACRO MODE

(Credit: @deathstrandingl A big thank you to Lisa for her continued support and for allowing us to showcase her amazing photo mode shots here!)
With that in mind, we want to invite our Porters to capture moments in DEATH STRANDING that fit into any of the above categories. The aim is to create a digital photo album for each scene, so when submitting your captures, please note which category your shot fits into.
Want to get involved? Submit your best photo mode shots here before September 2nd 11:59 BST to be in with a chance of getting featured.
The more creative you are, the more likely you'll be included in our final selection.
New to DEATH STRANDING and want to get involved? Check out some of our previous community blogs for top tips and advice:
MASTERING PHOTO MODE TECHNIQUES IN DEATH STRANDING
WORLD PHOTOGRAPHY DAY: REAL-LIFE PHOTOS INSPIRED BY DEATH STRANDING
We can't wait to see your captures.
Keep on keeping on!