COMMUNITY UPDATES: THE GOLDEN JOYSTICK AWARDS, HALLOWEEN SALES AND MORE!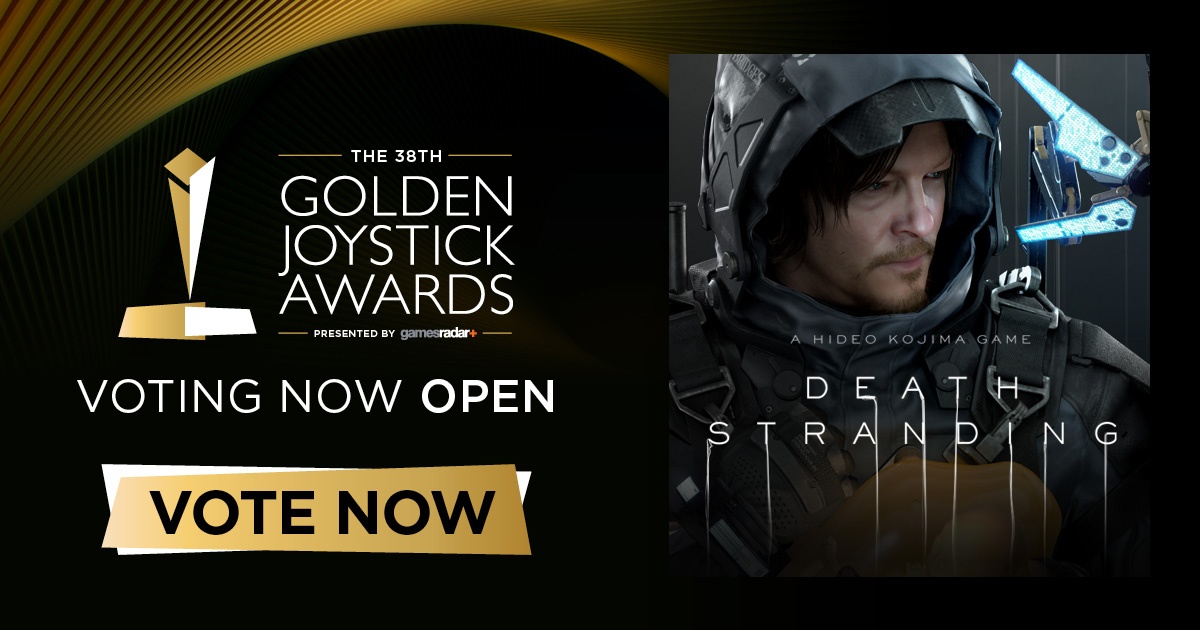 Hi everyone! Hope you're all well and keeping safe. Here today with a few community updates.
Firstly, did you know that DEATH STRANDING has been nominated in the 38th Golden Joystick Awards for PC Game of the Year? Voting ends TODAY so please consider voting for us here!

What's more, we have 30% OFF DEATH STRANDING PC over on Steam and the Epic Games Store, for a very limited time as part of their Halloween sales!
Steam: http://bit.ly/SteamDS
Epic Games: http://bit.ly/EpicGamesDS


Finally, a HUGE thank you to everyone that look part in our latest AMA last week. We were delighted to welcome Tommie Earl Jenkins, (Die-Hardman) who kindly spent a significant amount of time answering your questions! For the full rundown, head on over to the fan run DEATH STRANDING subreddit!

Take care, keep on keeping on!