DEATH STRANDING PORTER SPOTLIGHT – FEBRUARY 2023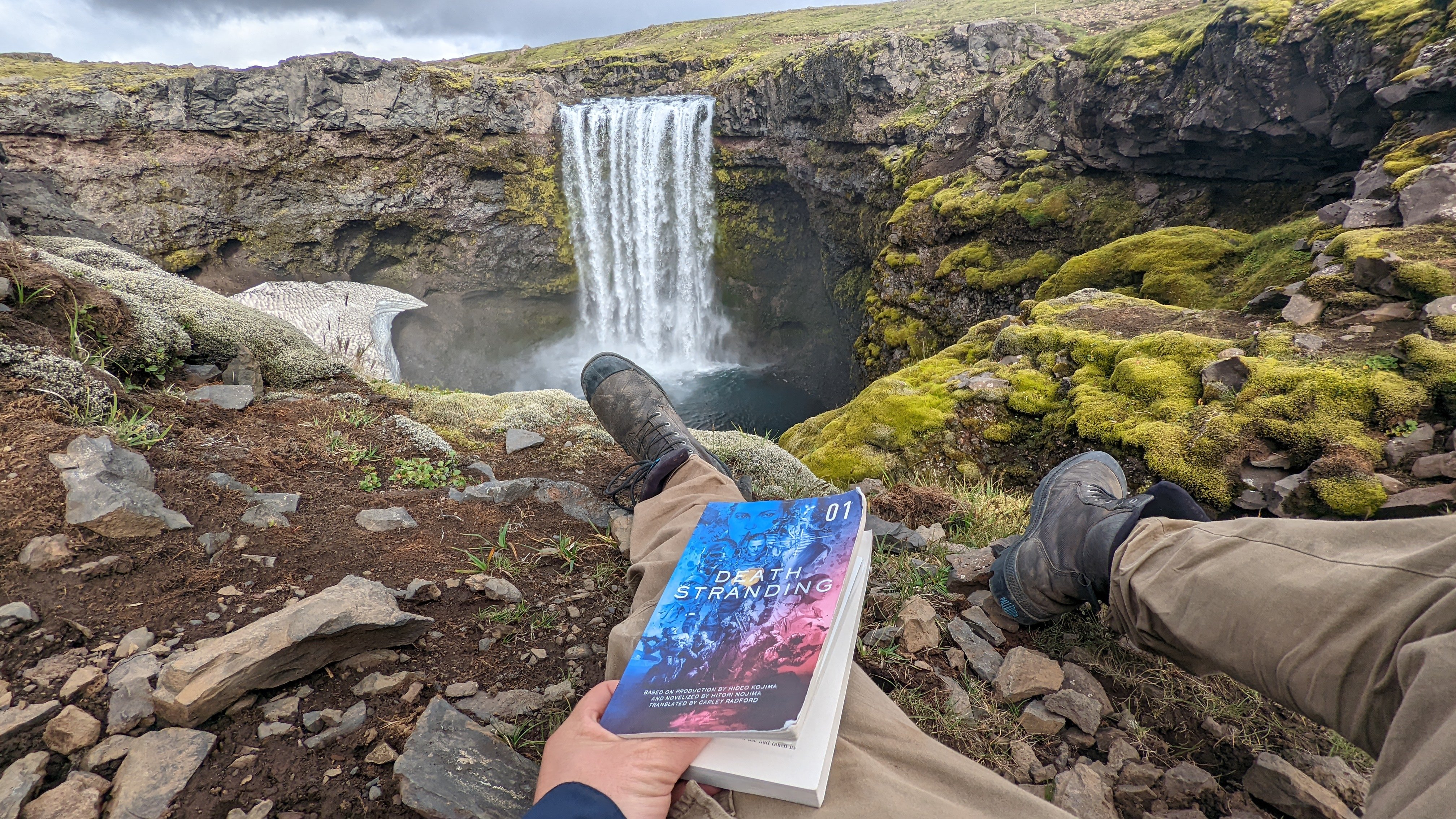 Throughout 2023, we're celebrating several DEATH STRANDING superfans in the form of a monthly #DSPorterSpotlight blog. We want to put the spotlight on those who have gone above and beyond. Those positive forces who bring so much love and passion to this community!
In January, we interviewed the incredibly talented Krystine Art, whose illustrations of iconic DEATH STRANDING characters such as Sam Bridges and Fragile, blew us away. You can check out that interview here: https://505.games/DSPorterSpotlight1
This month, we're shining the light on Adam Online, who caught our attention with his incredible Iceland documentary, a country that might look somewhat familiar to DEATH STRANDING fans. If you haven't already, check out Adam's Adventures in Chirality documentary here:

We spent some time chatting to Adam about that trip, his love for DEATH STRANDING and asked him to share any advice he might have for upcoming Porters new to the game. Enjoy!
INTERVIEW WITH ADAM ONLINE
Hi Adam! Firstly, thank you for taking the time to chat with us! We absolutely loved your Adventures in Chirality video series. Can you tell us a bit more about yourself and what makes you a DEATH STRANDING super fan?
Hey, thanks for having me! I've been a fan of Hideo Kojima's work for as long as I've been playing video games and was excited to see what he and his team would create with DEATH STRANDING. It quickly became one of my favorite games of all time due to its gripping and unusual story, as well as the engaging approach to traversal in an open world. It all made for a unique gaming experience that I can't get enough of.
Had you planned to visit Iceland before playing DEATH STRANDING and for those who haven't watched your video series yet, what was the purpose of your trip?
I fell in love with Iceland on my first visit back in 2010 and have returned whenever I can since. There's nowhere else quite like it. And after playing DEATH STRANDING I was inspired to book a flight and experience Iceland in as close to the way that Sam Bridges does as I could think of: By spending 5 days traveling across the remote highlands on foot, taking in the scenery and looking to understand the real life inspirations behind DEATH STRANDING.
How did exploring Iceland compare to exploring the world in DEATH STRANDING? Any similarities you want to talk about? Any unexpected challenges or surprises?
KOJIMA PRODUCTIONS seemed to perfectly capture the essence of Iceland's varied and beautiful landscape. Much like the game, it can change drastically from one valley to the next and never fails to amaze.I think my favorite similarity has to be the sense of accomplishment you get from getting to the top of a hill and being rewarded with stunning views to take in while you catch your breath. DEATH STRANDING DIRECTOR'S CUT is filled with moments like that, all of which are accompanied by songs from the fantastically curated soundtrack. I found myself putting on my headphones and listening to Low Roar often on my trip.
Have you played DEATH STRANDING DIRECTOR'S CUT since your trip to Iceland and if so, has it changed your perspective on things?
It was one of the first things I did when I returned! It has certainly given me a deeper appreciation for just how difficult and dangerous river crossings can be. I think I'm now a little more cautious when forcing Sam through deep water because of my own experiences!
Do you have any advice for new Porters who might be about to play DEATH STRANDING DIRECTOR'S CUT for the first time?
I think some great advice for anyone playing DEATH STRANDING DIRECTOR'S CUT for the first time, but also for real world hiking, is to take care of Sam's feet! And always make sure your gear is packed and distributed properly or you might find yourself tumbling down a slope or into a river!
Thank you so much for taking the time to chat with us, Adam.
Keep on keeping on!
TUNE INTO ADAM ONLINE'S TWITCH STREAM
Want to ask Adam any questions about his journey across Iceland and / or about his love for DEATH STRANDING? Tune into Adam's Twitch channel tonight at 17:00 GMT / 09:00 PT / 02:00 JP and say hello! You can also follow Adam over on Twitter.
Twitter: https://twitter.com/AdamOnlineBPF
Twitch: https://www.twitch.tv/adam_online
Want to get involved in any of our creator spotlight interviews going forward? We're always on the lookout for fans to interview so give us a shout if you want to see yourself on our website. You can contact us via our 505 Games social media channels or here: https://505games.com/uploads/
This site is registered on
wpml.org
as a development site.