DEATH STRANDING PORTER SPOTLIGHT – APRIL 2023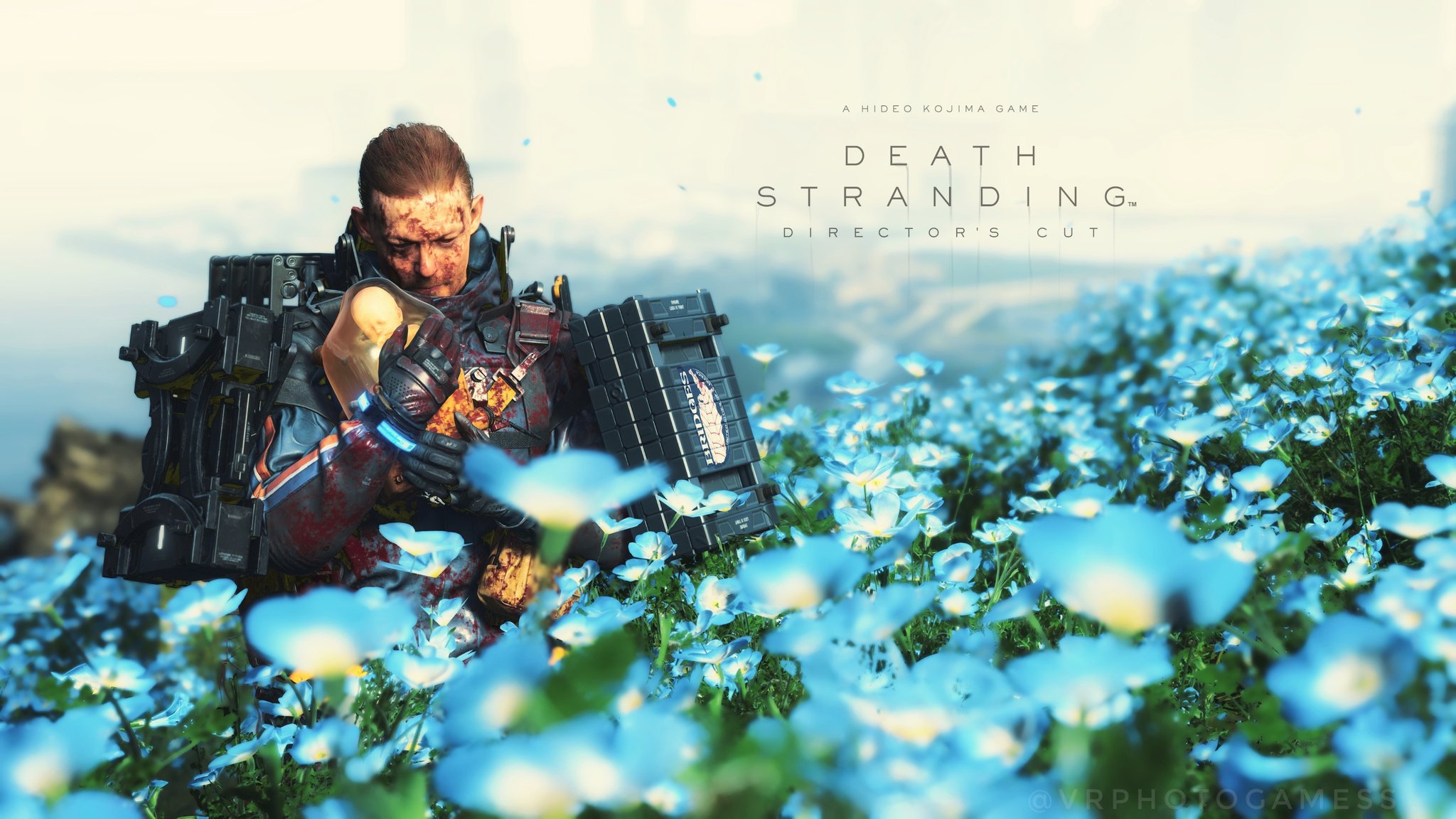 It's the end of another month, which means it's time to put the spotlight on another amazing fan in the DEATH STRANDING DIRECTOR'S CUT community. Today, we're celebrating the talents of Ari (VrPhotoGamess) a virtual photographer who has impressed us across social media since day one with her incredible in-game captures.
We hope this interview with Ari inspires more of you to head back into DEATH STRANDING DIRECTOR'S CUT and experiment with the photo mode tools offered in-game.
We can't wait to see your shots!
INTERVIEW WITH ARI (VRPHOTOGAMESS)
Hi Ari! Thank you for taking the time to chat with us for as part of our latest #DSPorterSpotlight spotlight! We absolutely love your DEATH STRANDING DIRECTOR'S CUT photo mode shots. They are absolutely incredible. Can you tell us a bit more about yourself and what makes you a DEATH STRANDING fan?
Hi everyone! Thanks for letting me participate in this. I'm Ari, a virtual photographer and writer from Italy. I've always been a big fan of Hideo Kojima and always admired his work. When I found out he was developing a new game, I was immensely happy to see him back in action, but also curious to see what DEATH STRANDING was about. I really love DEATH STRANDING, mostly because of the wonderful actors in the game. My favorite being Mads Mikkelsen.
What was it about DEATH STRANDING DIRECTOR'S CUT that appealed to you as a virtual photographer?
THE WORLD – The first thing that attracted me to DEATH STRANDING was the world. It looks very simple but in the simplicity there are some truly breathtaking passages that I love to photograph. Even in parts of the game that are darker, I also liked to photograph it as they represented what certain characters have been through.
THE MOUNTAINS – Ever since I was little, I loved mountains and in DEATH STRANDING DIRECTOR'S CUT, there are so many of them, each one unique and beautiful in its own way.
THE CHARACTERS – I really like to capture the emotions of Sam's face and also the emotions of the other characters.
Can you talk us through the process of composing and capturing that perfect shot? Do you have any top tips you'd like to share?
My process for each photo is very simple. The most important thing I do before taking a photo is look at the composition, location and light. I have to admit, it takes me a long time to even take a simple shot of a landscape or portrait because I want it to be good, to be exactly how I depicted the idea in my mind.
Of course, for some photos it only takes me one attempt and I like the first first, for others it takes more attempts. But I don't give up until it turns out the way I want.
One very important piece of advice I want to give is if you try to take landscape shots and you also want to show the character too, try and shoot from above! Many times we sacrifice the landscape in front of us, showing only a small part of it by positioning the camera straight on, but if you do it from above, you will see that the perspective will change completely.
Which areas of the in-game world do you recommend virtual photographers go explore when they play DEATH STRANDING DIRECTOR'S CUT?
What a good question! Honestly, I would say all areas because there isn't a bad one! My absolute favourite areas are Edge Knot City and Mountain Knot City. Both are my favourites because on one hand, we have snow-capped mountains and a crazy few of the whole world of DEATH STRANDING DIRECTOR'S CUT. On the other hand, we have the ruins of the modern world that existed before the Death Stranding disaster. Even with the destroyed structures, there is still beauty to be captured.
Do you have any advice for new Porters who might be about to play DEATH STRANDING DIRECTOR'S CUT for the first time?
My biggest piece of advice is to always try new things! DEATH STRANDING DIRECTOR'S CUT is a completely different game, with very different mechanics and gameplay to all the other games I've seen and played. I fell in love with it instantly. This game has a great sense of adventure, the story is honestly one of the most beautiful stories I've ever experienced. I could talk for hours about the beauty of the story and that of every single character.
You won't regret playing DEATH STRANDING DIRECTOR'S CUT, believe me!
Thank you Ari for taking the time to chat with us. Keep on keeping on!
DEATH STRANDING DIRECTOR'S CUT
STEAM: https://505.games/SteamDSDCLaunch
EPIC: https://505.games/EpicDSDCLaunch