COMMUNITY COSPLAY CELEBRATION: INTERVIEW WITH MELANIE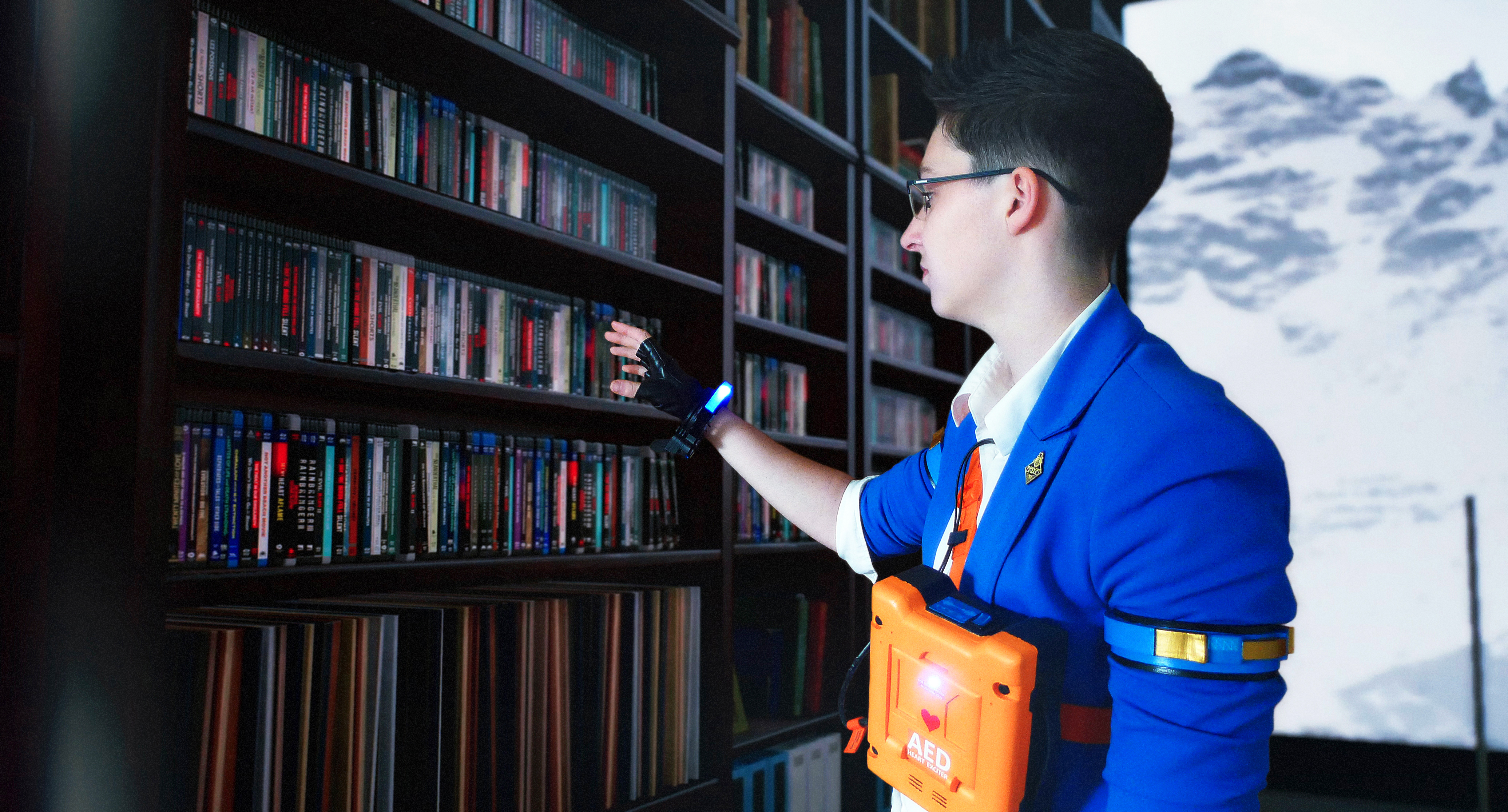 In our final DEATH STRANDING cosplay celebration blog, we're putting the fan spotlight on Melanie, whose incredible cosplay creation of Heartman really caught our eye!
Hi – Please can you introduce yourself?
Hello all. My name is Melanie. I'm 22 years old and live in Germany.
How long have you been cosplaying for?
I started cosplaying in 2019 and one year later with prop building.
What inspired you to cosplay as Heartman from DEATH STRANDING?
As soon as the first trailer was released, I was really curious as to what Heartman was all about. After completing the DEATH STRANDING story, I realized one thing, he is my absolute beloved character.
The way he moves and speaks, his gestures, how he explains things, have really cast a spell over me. Despite his tragic background, he tries to see everything positively and I really like that attitude around not giving up, no matter how hard things can get.
Of course his heart-shaped heart also plays a role, that's just so awesome. When he presented it to Sam on the giant screen and I saw it for the first time I couldn't believe it. Heartman's frankness really speaks for his unique character. He shows what he is, what makes him special and doesn't hide it behind any façade.
Because of all this, I love Heartman with my whole heart. He is such a lovely person. I also see so much of myself in him, so I just had to cosplay him.
Can you talk a bit about the process of putting together your DEATH STRANDING inspired cosplay?
I have to admit that I've become an extreme perfectionist when it comes to my Heartman cosplay, everything has to be right. I wanted to make this cosplay as true to the original as possible. So I tried to recognize every little lettering on the AED, on his arm rings and even on the cables. Maybe I'm exaggerating, but it was important to me because Heartman means a lot to me. I've already built three AED's. The first one was a way too big and didn't cleanly work out. About half a year later I built another one, this one was smaller and much better than the old one. I ended up building a third one because I wanted an AED with a small led light. I also learned a lot about foam smithing during this time, so I was sure to build a better one and yes with this AED I really nailed it. It is now so precious that I only unpack it for special occasions (conventions and photoshoots) It's taken a year and a half to get my Heartman cosplay to the point where I can say it's done. Maybe one day I'll build an AED that can talk (laughs)
Are there any other characters you'd love to cosplay as from the DEATH STRANDING world?
My list is getting longer and longer!
What advice do you have for aspiring cosplayers?
Don't be too much of a perfectionist. It will only put you in a bad mood. Everyone starts small. With time comes the experience of how to do things best, be it sewing, building props with foam or worbla or whatever. And be patient if something doesn't work the way you want it to.

——————————————————————————————
A big thank you to Melanie for taking the time to answer our questions. Be sure to check out more of Melanie's work on Instagram!
If you haven't joined the DEATH STRANDING community yet, now is the time! Enjoy 40% off as part of the Steam Halloween Sale!
Steam: https://505.games/DSDCSteamHalloweenSale22
Epic: https://505.games/DSDCEpicHalloweenSale22