DEATH STRANDING PORTER SPOTLIGHT – JULY 2023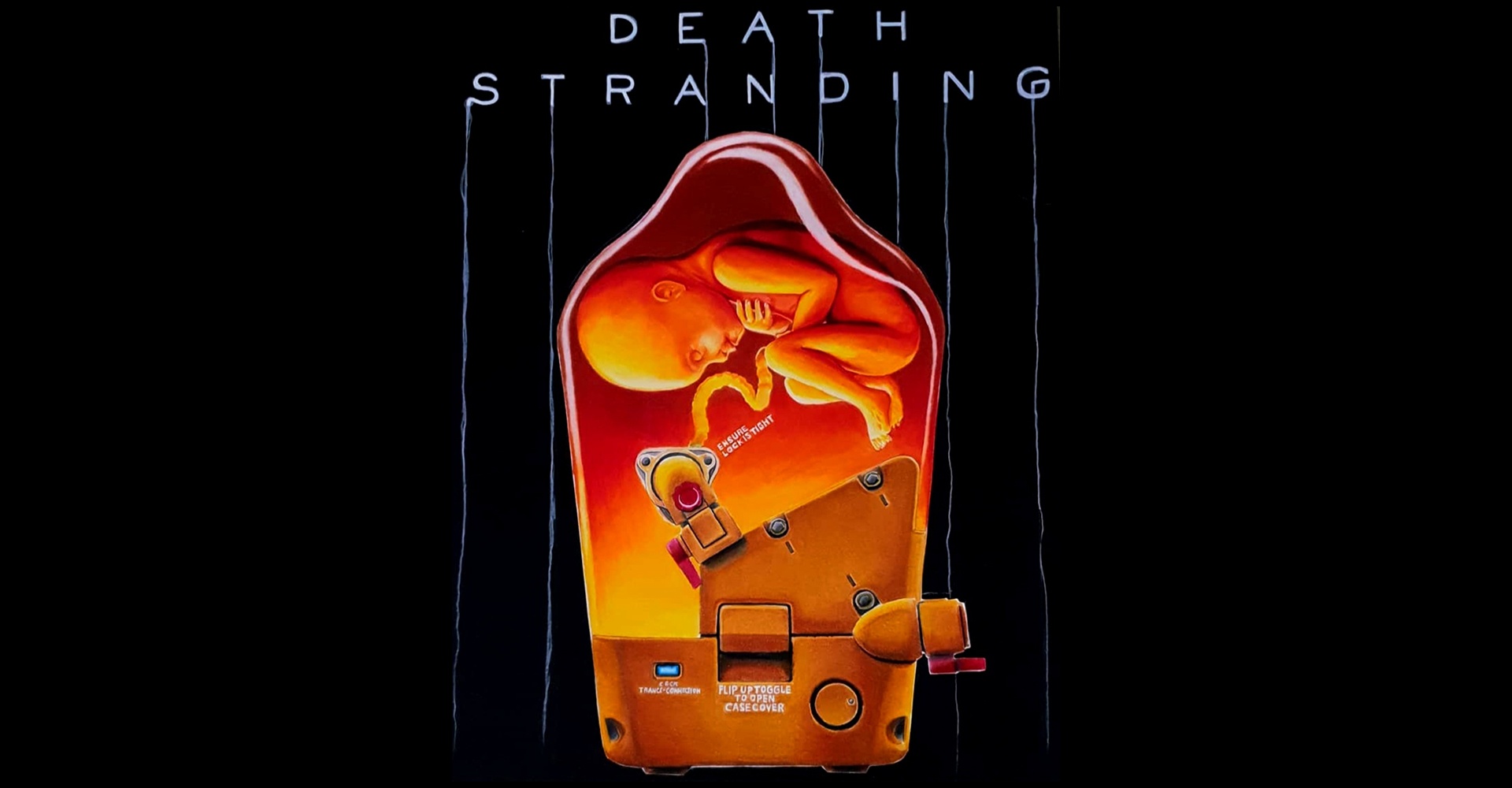 2023 is flying! We're at the end of July, which means it's once again time to celebrate an incredible Porter in the DEATH STRANDING community. Today, we're putting the spotlight on Ramm Art, an unbelievably talented illustrator who came to our attention recently.
INTERVIEW WITH RAMM ART
Hi! Thank you so much for taking the time to speak with us. Your DEATH STRANDING illustrations are fantastic! Could you tell us a bit about yourself and what makes you a DEATH STRANDING super fan?
Thank you for inviting me. I am a self-taught artist and from an early age had a passion for video games, as well as the world of art and drawing. Growing up, I found myself immersed in the worlds created for games and became fascinated by the drawings and characters I encountered. My passion for video games and art continued to grow and I began to explore the possibilities of combining these two passions. I started to create my own art, inspired by my favorite games. (Starting with Hideo Kojima's early games to DEATH STRANDING)
What is it about DEATH STRANDING DIRECTOR'S CUT that appealed to you as a gamer and an artist?
As a gamer, I was drawn to DEATH STRANDING's unique narrative and gameplay, as well as the immersive world and inspiring themes around human connection. In addition to this, as an artist I was drawn to the setting, the characterization of the characters and the immersive soundtrack.
The amount of detail and care you put in your art is incredible. Could you talk us through your creative process?
During the first stage, I make simple pencil sketches of the drawing I want to make, limiting myself to the guiding lines and outlines of the basic shapes. Once the sketch is complete, I try to refine it by shaping it, adding details, colors and shading to create a more realistic and three-dimensional representation of the object or character. It usually takes me somewhere between 15 to 20 hours to complete an A3 drawing. My source of inspiration is always video games!
Do you have a favorite character to illustrate from DEATH STRANDING DIRECTOR'S CUT?
Yes – My favorite character to draw is obviously Sam Porter Bridges with his BB, which I find particularly interesting to illustrate, but all the other characters are also interesting! For example, the charismatic Die-Hardman, who I love madly for his mask!
Do you have any advice for Porters about to play DEATH STRANDING DIRECTOR'S CUT for the first time?
I advise new Porters to take their time. DEATH STRANDING DIRECTOR'S CUT is a game that rewards patience and exploration. Take your time to explore the world and its mechanics. Don't rush it! Embrace the narrative and get involved with the characters and the game world. Remember that DEATH STRANDING DIRECTOR'S CUT is a challenging but rewarding game that requires patience, determination and an open mind. Have fun and stay connected!
A big thank you to Ramm Art for taking part in our latest #DSPorterSpotlight. For previous community spotlights, head to:
https://505.games/DSPorterSpotlightTimeline
Ramm Art: https://twitter.com/Ramm__Art
DEATH STRANDING DIRECTOR'S CUT
STEAM: https://505.games/SteamDSDCLaunch
EPIC: https://505.games/EpicDSDCLaunch
APPLE MAC: https://505.games/DSDCMacAppStore
This site is registered on
wpml.org
as a development site.