DEATH STRANDING DELIVERS INNOVATIVE APPAREL LINE IN COLLABORATION WITH LEADING FASHION DESIGNER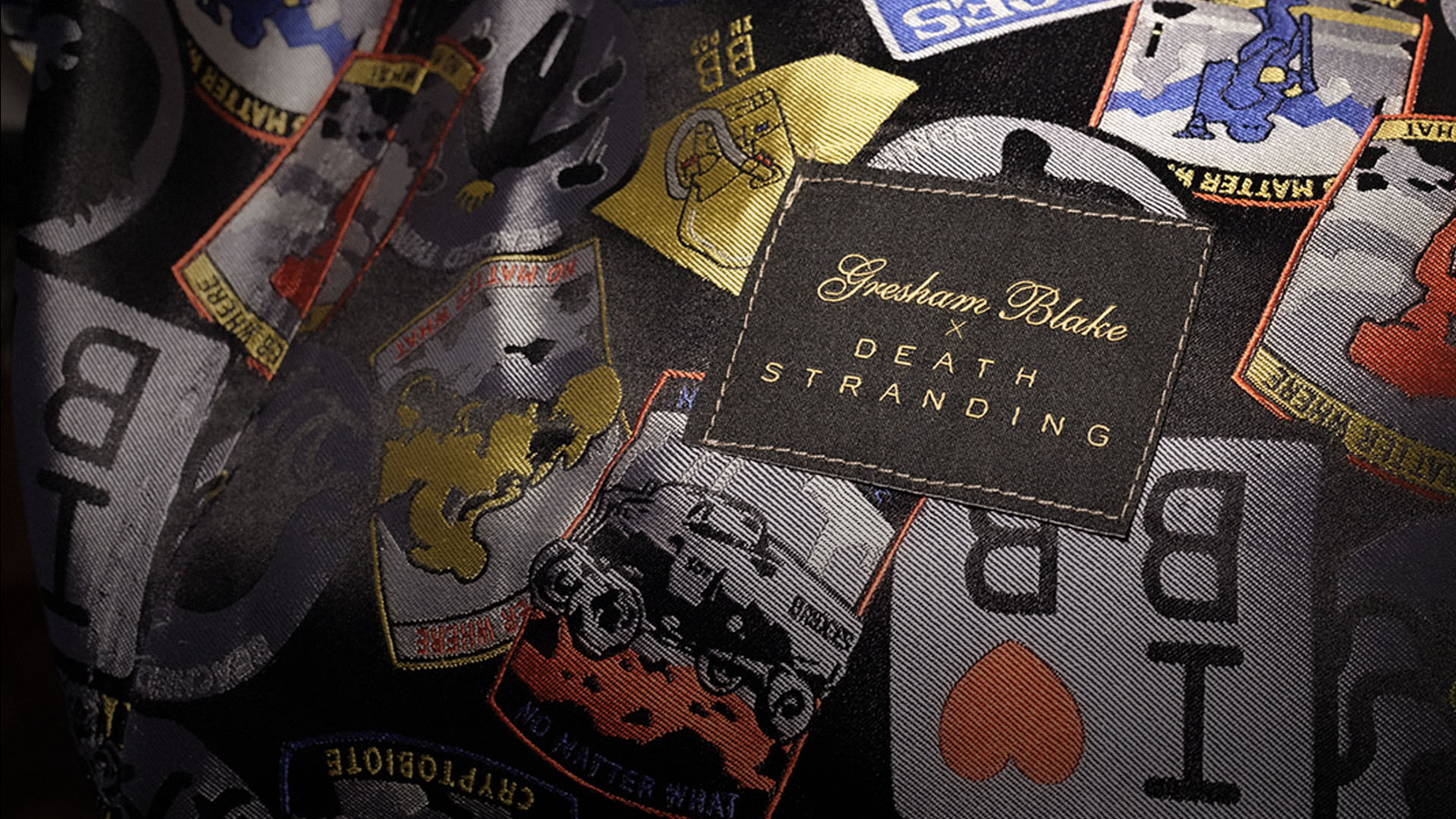 KOJIMA PRODUCTIONS has partnered with luxury London designer and tailor to the stars, Gresham Blake on a DEATH STRANDING inspired, unisex clothing line, now available to purchase.
The new, made to order range draws inspiration from DEATH STRANDING's rich design aesthetic. The collection has been curated by Gresham Blake, a design led tailor that specialises in creating bespoke, made-to-measure luxury clothing. The range encapsulates the game through unique imagery and vibrant patterns, each product is offered in tonal black or a coloured style.
Pricing information available at Official Kojima Productions Store, the collection includes:
● Gresham Blake x Death Stranding Tracksuit
● Gresham Blake x Death Stranding Bucket Hat (image below)
● Gresham Blake x Death Stranding Jacket (Silk)
● Gresham Blake x Death Stranding Jacket (Micro Poly)
● Gresham Blake x Death Stranding Bomber Jacket (image below)
● Gresham Blake x Death Stranding Shirt

(Photo)「Gresham Blake x Death Stranding Tracksuit」「Gresham Blake x Death Stranding Bucket Hat」「Gresham Blake x Death Stranding Bomber Jacket」
"Death Stranding has inspired porters around the globe through its thought-provoking storytelling, amazing cast and unique gameplay," said Jay Boor, Senior Director of Marketing and Communications at Kojima Productions "We continue to be humbled by the passion shown from our player community and now we are excited to offer them a new way to engage with the franchise through the launch of a bespoke fashion line that pays homage to the game."
Gresham Blake commented: "Working alongside Kojima Productions on this collaboration has been an incredible opportunity to delve into a space we haven't explored yet. The endless creativity that goes into game design provided the freedom to have fun with a collection that is an otherworldly take on our usual tailoring. Bold patterns and vibrant fabrics alongside the monochrome equivalent are a deliberate juxtaposition mirroring the light and dark of the plot lines that are delivered with such poignance throughout Death Stranding's storyline."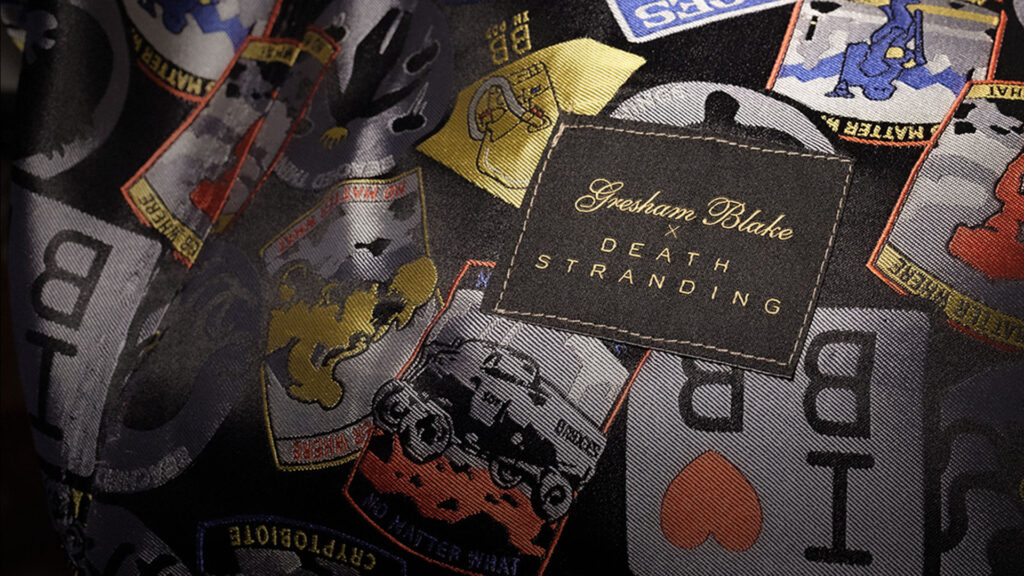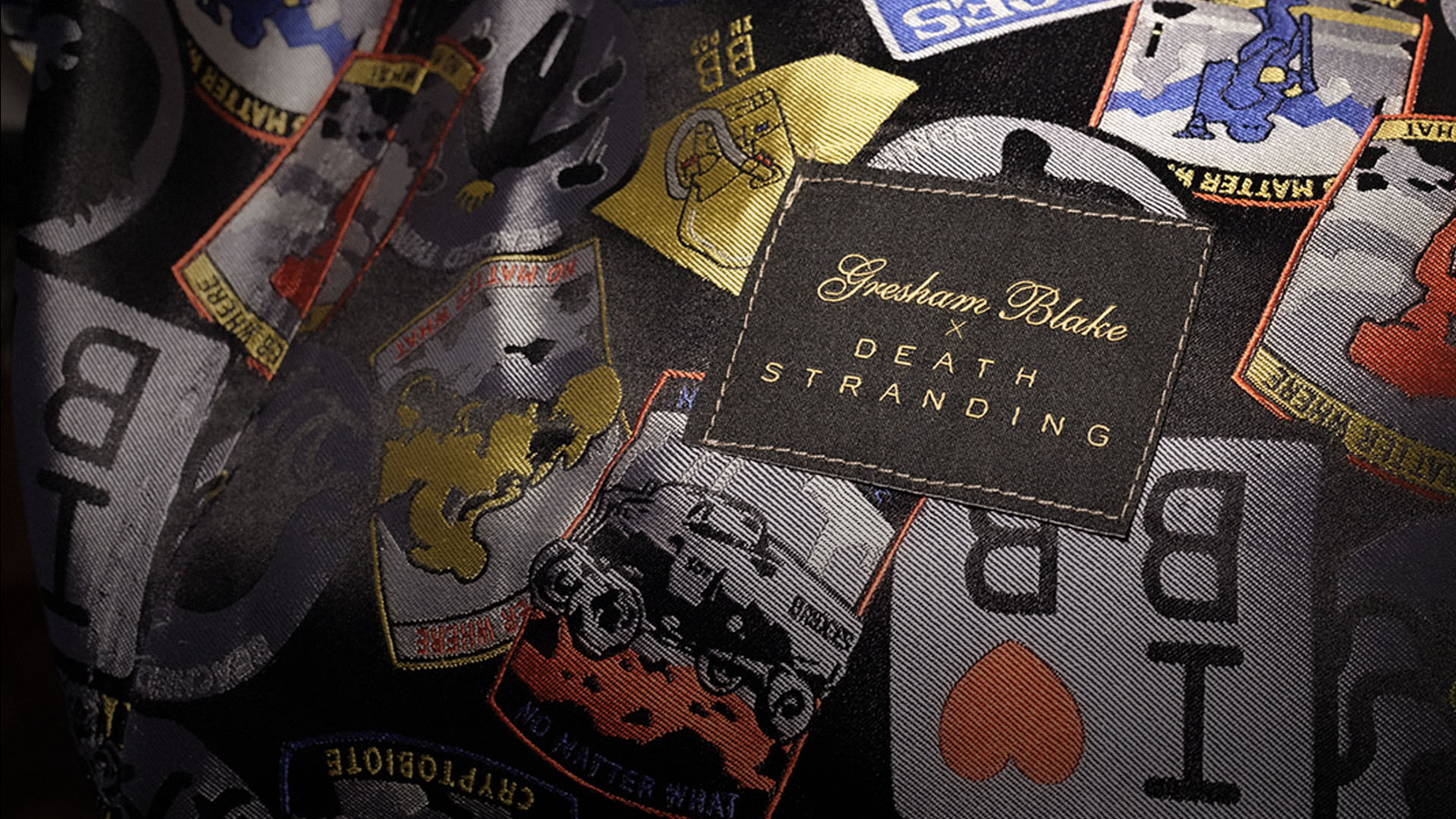 DEATH STRANDING DIRECTOR'S CUT
STEAM: https://505.games/SteamDSDCLaunch
EPIC: https://505.games/EpicDSDCLaunch