CELEBRATING 3 YEARS OF DEATH STRANDING ON PC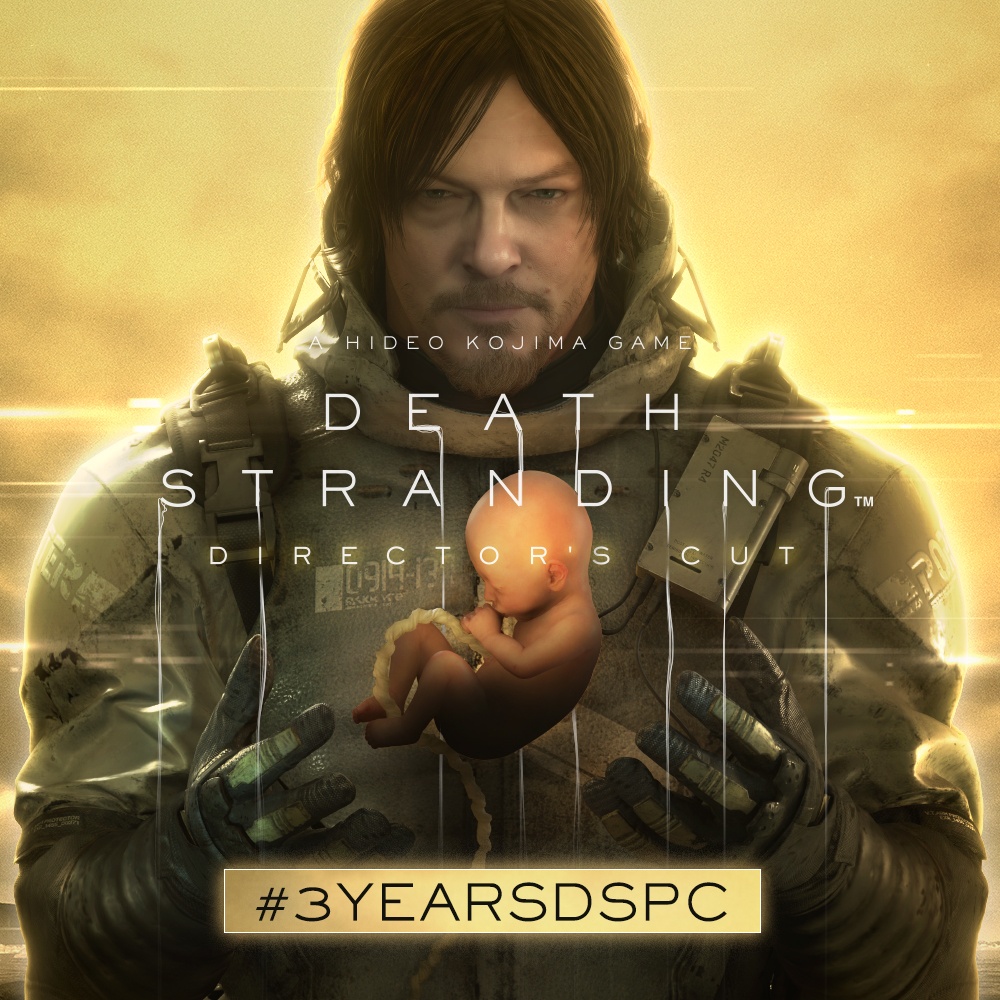 CELEBRATING 3 YEARS OF DEATH STRANDING ON PC
On this day back in 2020, the team at 505 Games and KOJIMA PRODUCTIONS released DEATH STRANDING on PC. It's hard to believe that was 3 years ago!
The last few years have reminded us of the importance of connections, a theme heavily portrayed in the world of DEATH STRANDING. Looking back, we've had a lot of fun with our community and connected in such a positive way through the power of social media and the Social Strand System in-game. For that, we want to say a big thank you to each and every one of you for playing your part in making this community so great.
Today, we want to celebrate you, our Porters. Whether you play on PC or on console, you're all welcome here. Let's take a moment to reflect and celebrate what makes this community so special.
COMMUNITY CONNECTIONS
There's a real sense of unity and connection in the DEATH STRANDING community, something we don't take for granted. Whether it's helping one another out in game through the Social Strand System, or across our community channels, the support you show us and one another is fantastic to see.
Without our community, we wouldn't be able to do what we do. We know what makes this place great, but we wanted to hear first hand from our Porters what makes it a safe and special place for them. The responses we received blew us away. Thank you for your incredibly heart-warming messages.
https://505.games/3YearsDSPCCommunity
REFLECTING ON GOOD TIMES
From community AMAs, to cosplay celebrations and photo mode events, we've had some fun over the years with our Porters. Check out our updated interactive timeline here on our website and stay tuned for more community events in the future! We've got more community activities planned as we prepare to launch on Apple Mac later this year.
https://505.games/DSPCTimeline3Years
PORTERS, YOU CONTINUE TO DELIVER
Last year, we released DEATH STRANDING DIRECTOR'S CUT on PC and ever since, you've continued to deliver in game! We recently pulled some stats to highlight your amazing contribution, check them out below! Please, keep this going. It's incredible to see how much of a positive impact you've had.
CAPTURING MEMORIES
We're continuously blown away by the talents of our Porters and we love nothing more than seeing you document your adventures using the photo mode tools in-game. Where we can, we will always try to acknowledge your efforts, but let us take this opportunity to say a big thank you to everyone who has contributed in the virtual photography space over the last few years. We adore what you do and how far you push the tools given to you. Keep surprising us!
Take a look at some of our favourite DEATH STRANDING photo mode shots from over the years here:
If you're a virtual photographer who wants to see their work featured here on our website, submit your snaps here to be in with a chance: https://505games.com/uploads/
FORGING BONDS
We've said it time and time again, but we appreciate this community more than words can express. Every single day, you brighten up our mentions with your creativity, kind words and support.
Looking ahead, we're excited to bring more Porters on board with DEATH STRANDING DIRECTOR'S CUT coming to Mac later this year. It's an exciting time for the team and we hope you welcome these new Porters with open arms.
Let's end this blog with one more thank you, from everyone at 505 Games and KOJIMA PRODUCTIONS. The last 3 years have been so much fun.
Got any memories you'd like to share? Tweet us using #3YearsDSPC
Keep on keeping on!


(Credit: Krystine_Art)
DEATH STRANDING DIRECTOR'S CUT
STEAM: https://505.games/SteamDSDCLaunch
EPIC: https://505.games/EpicDSDCLaunch
APPLE MAC: https://505.games/DSDCMacAppStore
This site is registered on
wpml.org
as a development site.