CELEBRATING 1 YEAR OF DEATH STRANDING ON PC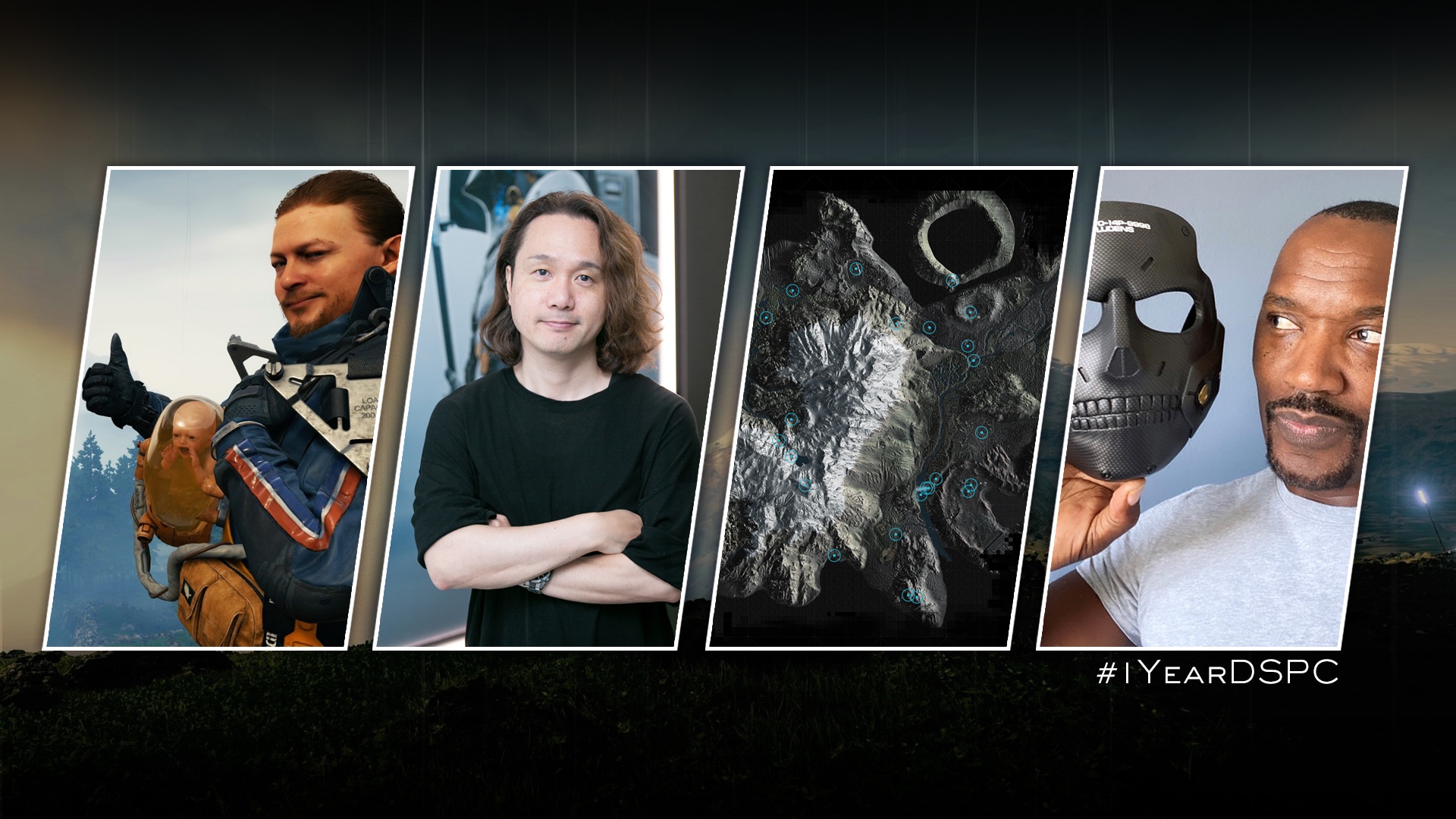 Welcome, Porters! Antonela here, Director of Global Community at 505 Games working on the PC edition of DEATH STRANDING. On July 14th 2020, the team at KOJIMA PRODUCTIONS and 505 Games launched DEATH STRANDING onto PC, something we're all immensely proud of and want to celebrate today.
ESTABLISHING CONNECTIONS
DEATH STRANDING revolves heavily around establishing connections, something we've tried to do more than ever with our players during these challenging times over the past year. The level of connectivity and positivity demonstrated in response to our social media activity has been overwhelming and it's really motivated us to keep connecting with our PC Porters in whatever ways we can!
Today, we invite everyone to reflect on the past year with us in the form of an interactive events timeline, which can be viewed here on the DEATH STRANDING PC website. We wanted to stop and take a moment to celebrate the positive events from the past year, those moments where we established a connection with our Porters, celebrated success and just had some fun.

Here are some of our favourite memories from the past year. What are yours? We'd love to hear your thoughts over on our social media channels!
COMMUNITY AMA SESSIONS
What better way to bridge the gap between the community and the DEATH STRANDING team by inviting everyone to get their burning questions answered in a live Q&A session. To celebrate the launch of DEATH STRANDING on PC, we welcomed the likes of Yoji Shinkawa (Art Director) and Tommie Earl Jenkins (Die-Hardman) to the fan-run subreddit to engage with our community. Check out those sessions here:

SHARING OF KNOWLEDGE
One major thing we've noticed over the past year is just how supportive the DEATH STRANDING community are towards one another and how far they'll go out of their way to help others. Over the past year, we've invited our most experienced Porters to share their top tips and advice to others who are just starting their quest to reconnect America. Take a look at some of those blogs here:
Community Top Locations for Capturing Photos
Top Tips from DEATH STRANDING Porters

(@Stef_Gallery_)
PHOTO MODE EVENTS
DEATH STRANDING is filled with incredible photography opportunities and the introduction of photo mode made it possible for our Porters to share their adventures with us.
Over the last 12 months, we've invited our community to showcase their journeys with us using the tools available in game. Check out some of our favourite submissions and events here:
Photo Mode Event with Yoji Shinkawa
Photo Mode Event with Tommie Earl Jenkins
DEATH STRANDING Community Map Event

KEEP ON KEEPING ON
Let's wrap this up by once again saying how grateful we all are, here at 505 Games and KOJIMA PRODUCTIONS, for the support you've shown us ever since we announced DEATH STRANDING was coming to PC back in 2019. Your kind messages, contribution to events, fan art and photo mode shots brighten our day, so please, keep that content coming! It really does put the biggest smiles on our faces.
#1YearDSPC
This site is registered on
wpml.org
as a development site.