PREGUNTAS Y RESPUESTAS DE LA COMUNIDAD CON HIDEO KOJIMA Y YOJI SHINKAWA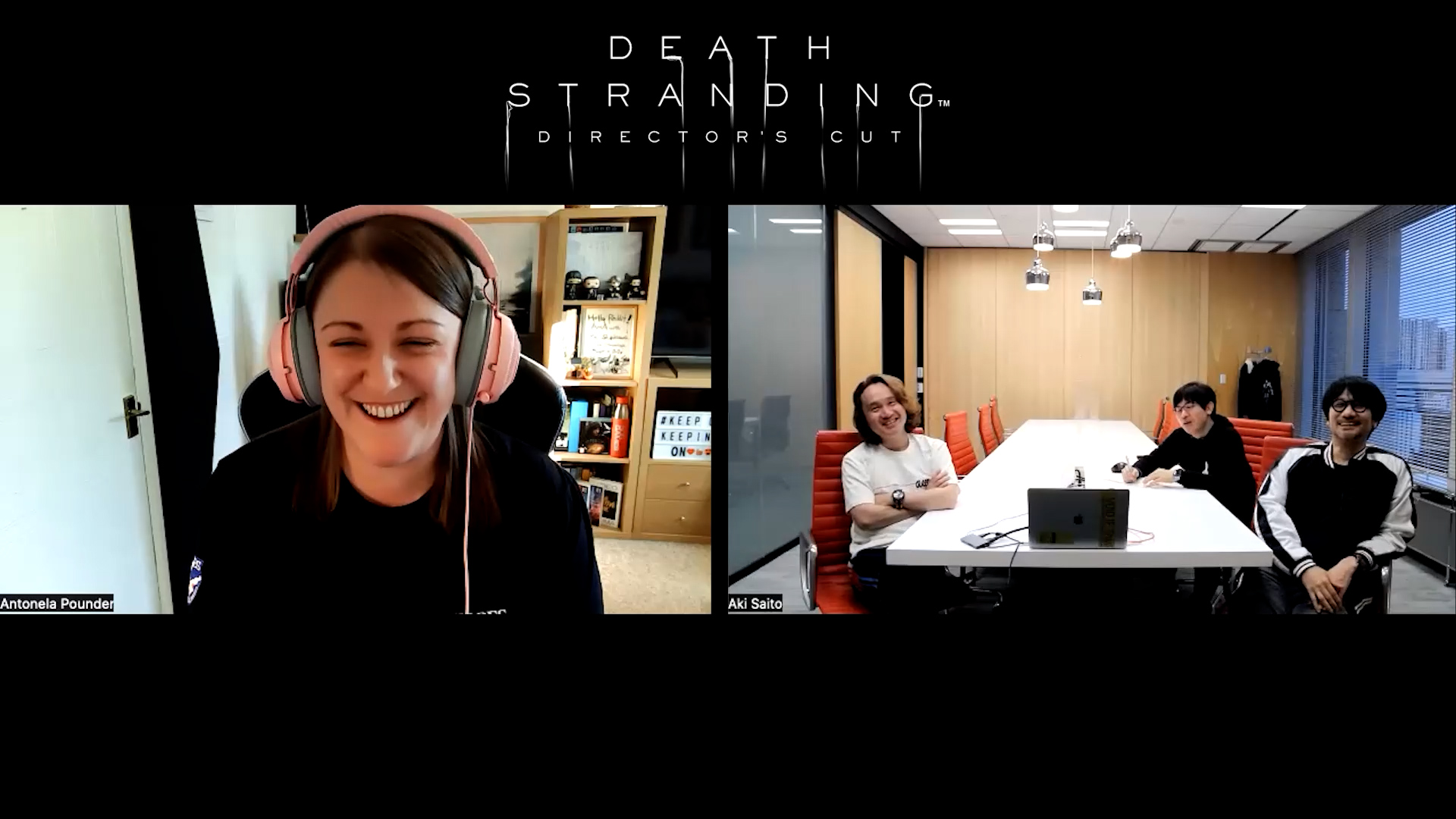 Queríamos destacar la importancia de estrechar lazos en DEATH STRANDING en nuestro último evento de la comunidad. Por eso, hemos invitado hace poco a nuestros porteadores a que envíen sus preguntas para dos personas de KOJIMA PRODUCTIONS que no necesitan presentación.
¿Cuál es la clave de la larga relación profesional entre Hideo Kojima y Yoji Shinkawa?
¿Por qué no hay aviones en DEATH STRANDING?
¿Qué personaje resultó más interesante de desarrollar para Yoji Shinkawa?
¡Vosotros preguntáis y Hideo Kojima y Yoji Shinkawa responden!
Descubrid las respuestas a estas preguntas y más en nuestra conversación con KOJIMA PRODUCTIONS. ¡Disfrutad!
COMMUNITY Q&A WITH HIDEO KOJIMA AND YOJI SHINKAWA
Aprovechamos esta oportunidad para dar las gracias a todos nuestros increíbles porteadores. ¡Ha habido una gran participación en nuestra sesión de preguntas y respuestas y valoramos a todos los que se han implicado!
Enhorabuena a los siguientes usuarios que han recibido respuestas a sus preguntas.
Hawaiian_spawn
KARAS
Laliluleahlo
TimetheHobo
Neko
Axshria
菌哥哥的脑残粉
WiZe
DEATH STRANDING DIRECTOR'S CUT ya está disponible para PC. Más información:
Steam: https://505.games/SteamHideoYoji
Epic Games Store: https://505.games/EpicGamesHideoYoji