COMMUNITY COSPLAY CELEBRATION: INTERVIEW WITH FROGGYSUIT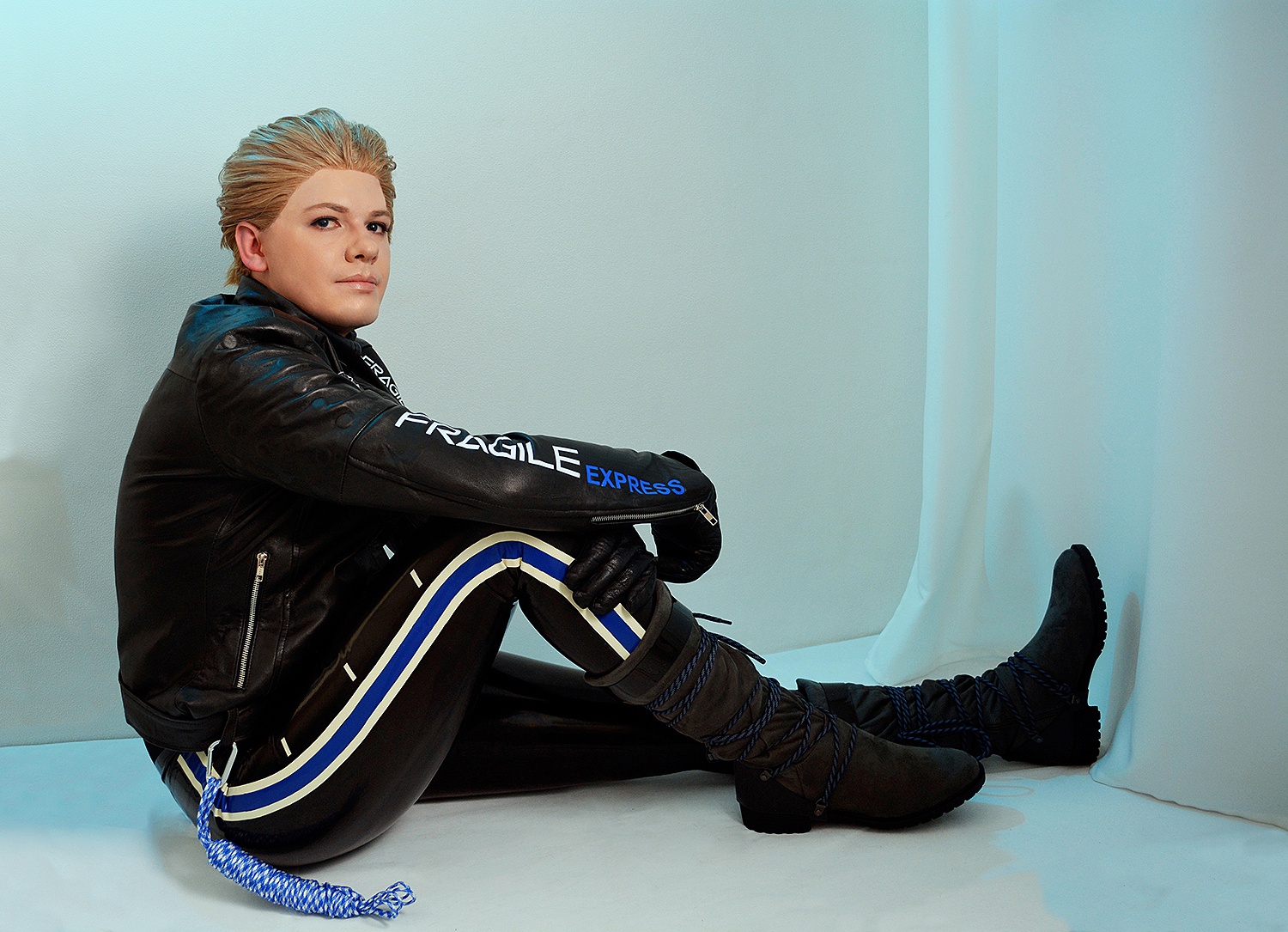 Throughout the week, we want to celebrate our amazing community and highlight a number of incredibly talented cosplayers who have caught our attention in the DEATH STRANDING community over the years. Today, we're putting the spotlight on the fabulous Froggysuit!
Hi – Please can you introduce yourself?
Hi, I go under my artist name Froggysuit. I'm a cosplayer from Germany.
How long have you been cosplaying for?
I've been cosplaying for 8-9 years at this point. But I've been to cosplay conventions before that, so I've been in involved with cosplay as a hobby for longer.
What inspired you to cosplay as Fragile from DEATH STRANDING?
First of all I'm a huge Metal Gear and Hideo Kojima Fan, so cosplaying a character from one of his games was always a big dream. When DEATH STRANDING was released, Fragile caught my attention. Her character and design just stuck with me.
Can you talk a bit about the process of putting together your DEATH STRANDING inspired cosplay?
I usually split a cosplay into multiple parts: wig, outfit and equipment/props. First I got a wig and did a makeup test, to see if I feel confident with the character and can do justice to the look. I had a friend help me with the styling of the wig.
After that I started with the outfit which consisted mainly of a jacket, tight leggings and grey boots. I made the leggings out of latex so that they would look shiny and skin-tight just like in-game. I was extra careful with all the details here, like the stripes on the sides and details at the back of the knee. The material gets glued together and then has to be shined with special oil. For the jacket I settled with ordering one online. But on reflection, I would have been better off crafting it myself (which is still on my to-do-list).
As for the boots, I bought some regular grey boots and modified them so they would look like the boots in-game, which had long shoelaces and other details like different coloured parts and a big strap. Fragile's equipment (umbrella and bag) are still work-in-progress, but I got other props that I could use for a shooting, like a jar of cryptobiotes, which I got as a present or the BB that came with the collectors edition of the game.
Are there any other characters you'd love to cosplay as from the DEATH STRANDING world?
I actually cosplayed Sam from DEATH STRANDING and did a photo-shoot with a friend who cosplayed Higgs.
What advice do you have for aspiring cosplayers?
Cosplay is not a competition, it's a hobby. Even though some people do it professionally and reach a certain level of quality, the most important part for yourself is to simply give your best. It can be frustrating and won't be as much fun as other hobbies at times, but that's where you realize where your passion comes from.
It doesn't matter if you buy everything ready, modify something or craft it yourself, most people have got limitations that justify their process of putting a cosplay together. Best thing is to focus on one cosplay and try to improve it. One day it will be perfect. And always try to craft things by yourself, because stock photos from online shops can be misleading and the most detailed cosplays are always hand-crafted.
——————————————————————————————
A big thank you to Froggysuit for taking the time to answer our questions.
If you haven't joined the DEATH STRANDING community yet, now is the time! Enjoy 40% off as part of the Steam Halloween Sale!
Steam: https://505.games/DSDCSteamHalloweenSale22
Epic: https://505.games/DSDCEpicHalloweenSale22